Shmoist, an Australian-first combination of hand sanitiser and moisturiser, has officially launched in Australia.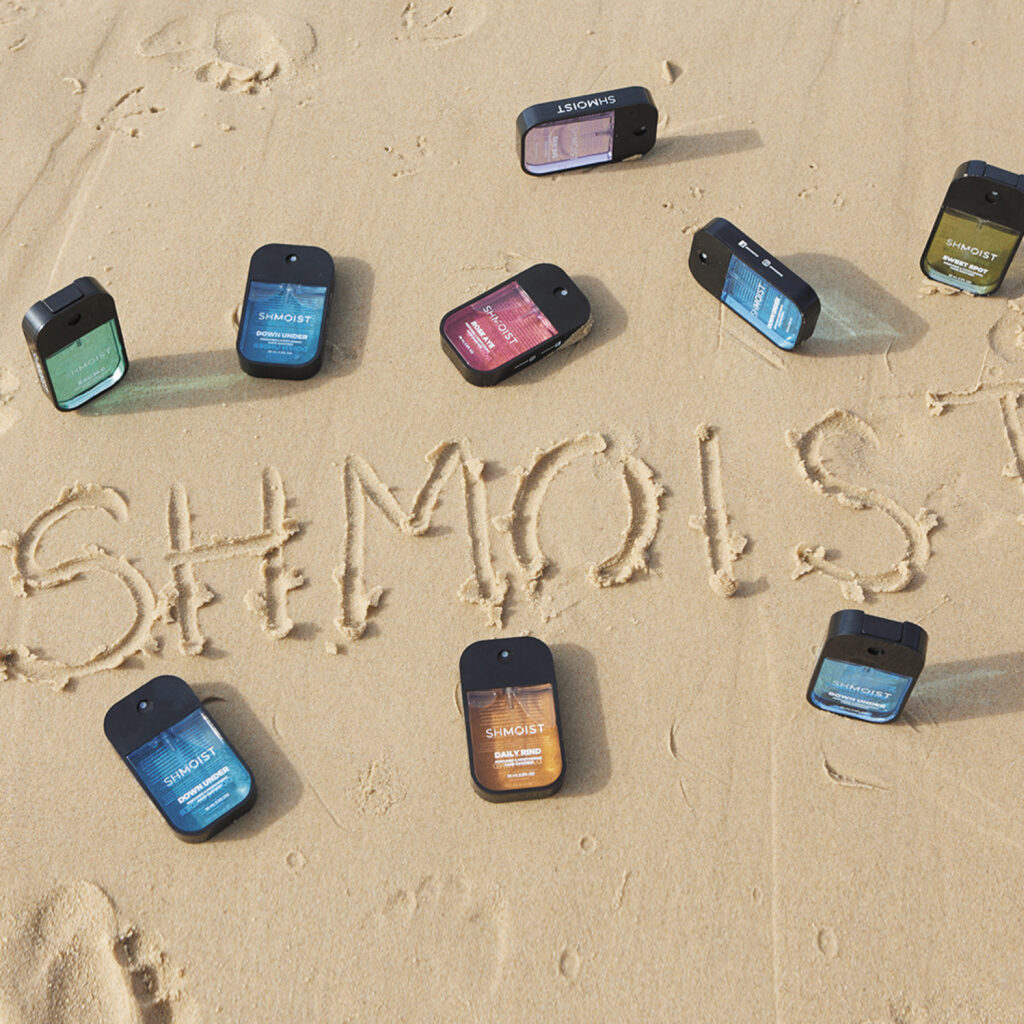 What Is Shmoist?
The brand has disrupted a traditional category through innovation and design, through its sleek design & high-quality fragranced product that removes harmful germs, smells incredible and moisturises your skin simultaneously.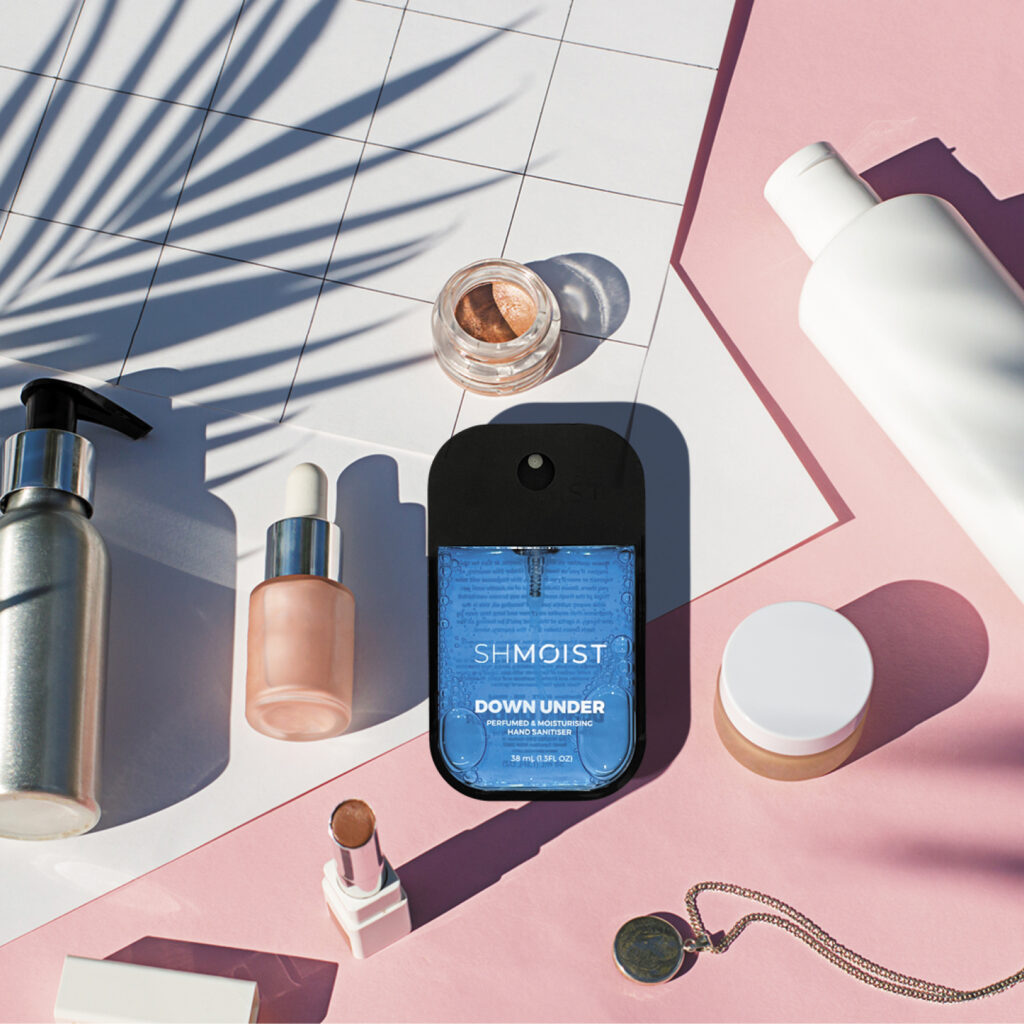 In a recent survey by YouGov , 38% of respondents complained that other sanitisers made their hands dry, 27% complained of an unpleasant smell, and 17% said they had suffered from skin irritation.
Co-founder of Shmoist, Dionne Taylor, says she spotted a gap in the sanitiser market during the past COVID year, "With sanitising a daily ritual for everyone, and a habit that's here to stay, there was an opportunity to create a product that not only provides a safe sanitising solution but a beautifully smelling and moisturising one too."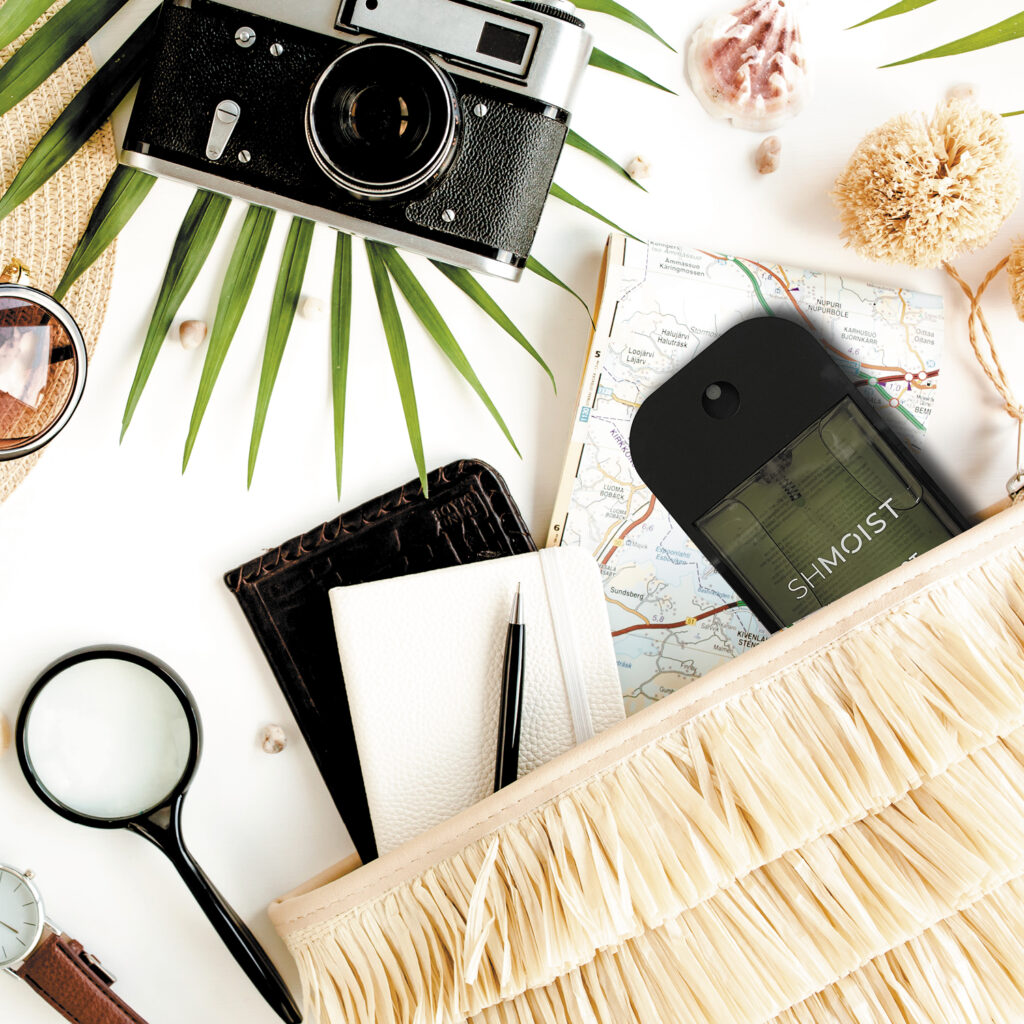 Shmoist has come to the market to up the cool factor in sanitising and improve on the two most common complaints people have about sanitiser; the smell and the drying factor on our skin.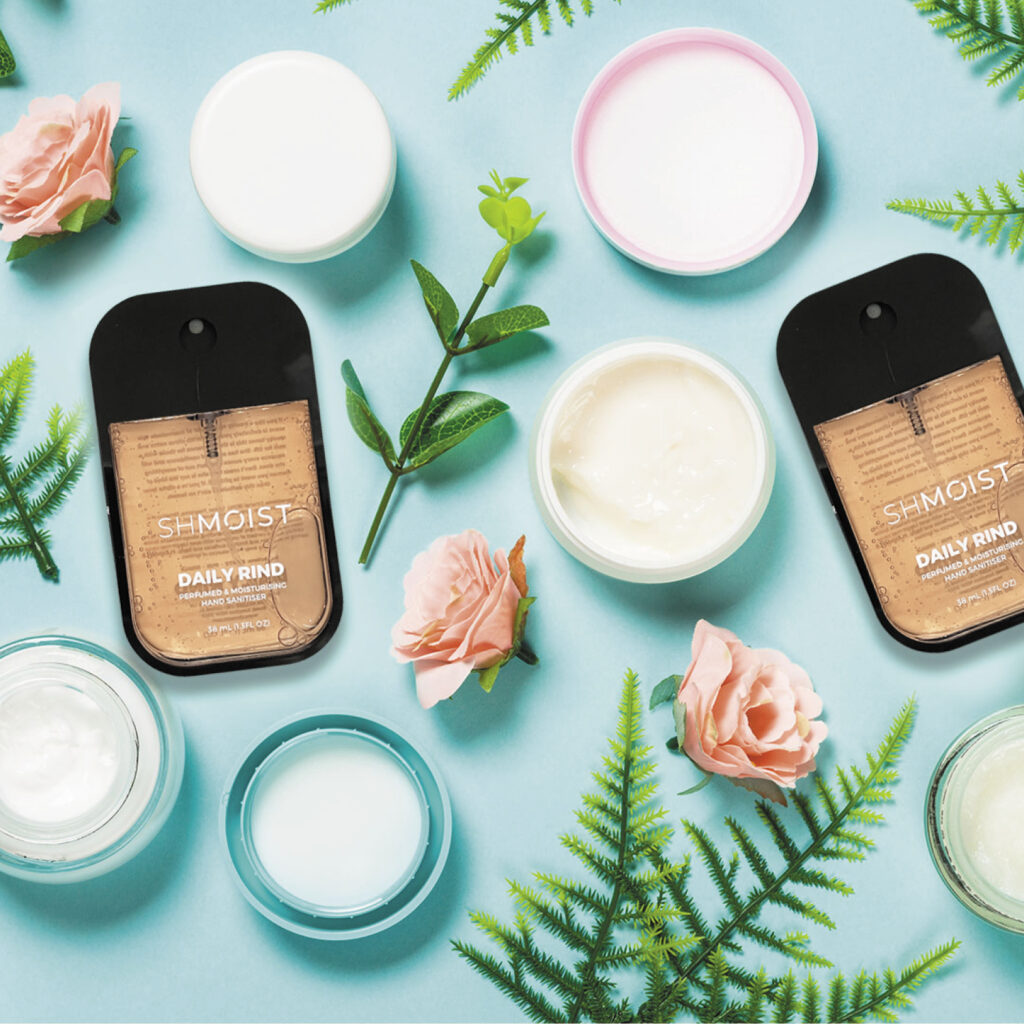 Each Shmoist product is made from 80% ethanol and the formulation is based on the World Health Organization's formulation to ensure it protects against 99.99% of germs.
"A sanitiser that may as well be beautiful in every sense of the
word – beautiful to look at and beautiful to smell, not to mention
beautiful to feel." Dionne continued, "I wanted to create a sanitiser that becomes part of our every day beauty regime, much like the way we use perfume," she continues.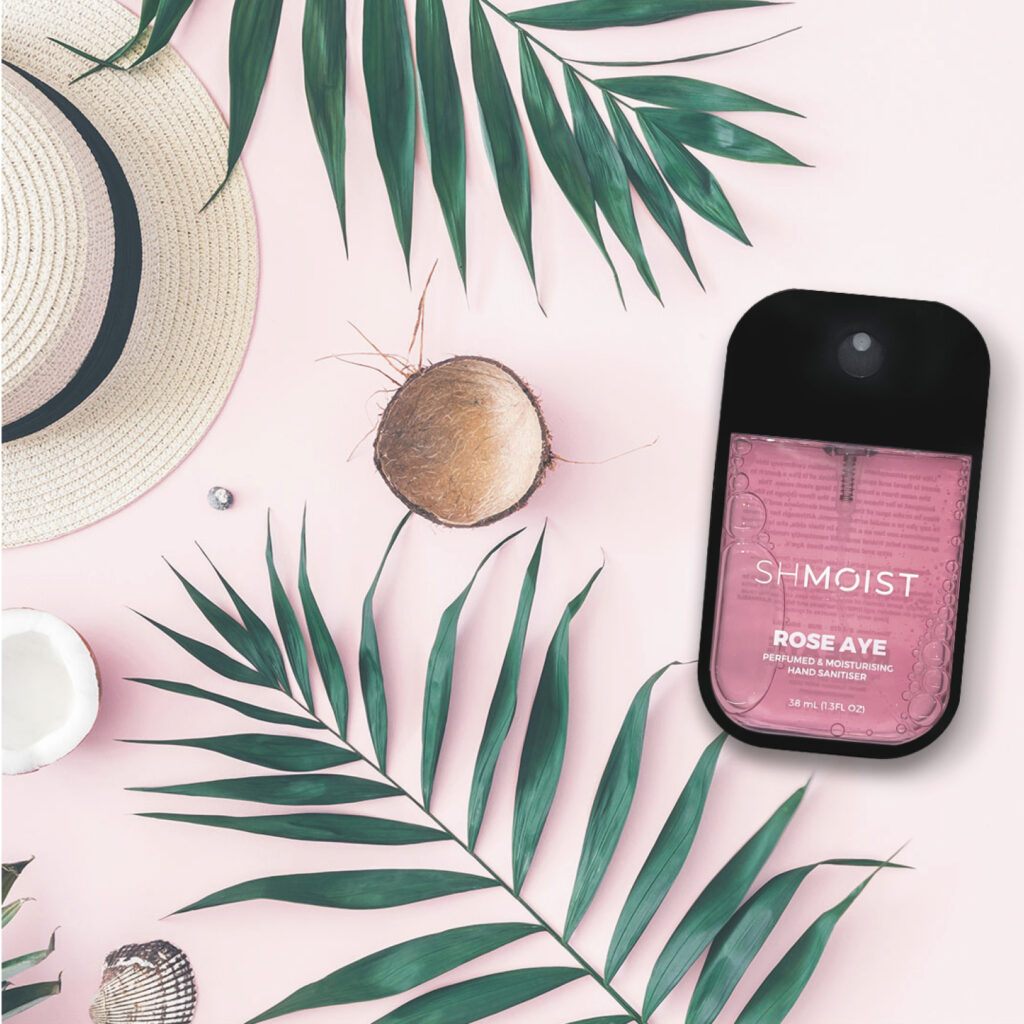 Committed to rocking the sanitising industry, the unique moisturising and fragrance formulation is the latest must have new beauty product.
"Much like your favourite perfume turns heads," said Dionne, the capsule collection which includes 6 curated fragrances is your on-the-go sanitising go-to. Take your Shmoist with you wherever you go; your gym bag, handbag, car, carry on luggage, your desk…
Oh the places you'll go with your Shmoist.
"We are committed to creating a product that is vegan and cruelty free, comes in recyclable packaging and is 100% Australian made," says co-founder Tracey Hirschhorn. "Central to our brand commitment is to partner with social enterprise and non-profit organisation Buy1Give1
so every time someone purchases Shmoist, something great happens in the world. We want to make 10,000 impacts this year ranging from good health and wellbeing, quality education and clean water and sanitisation."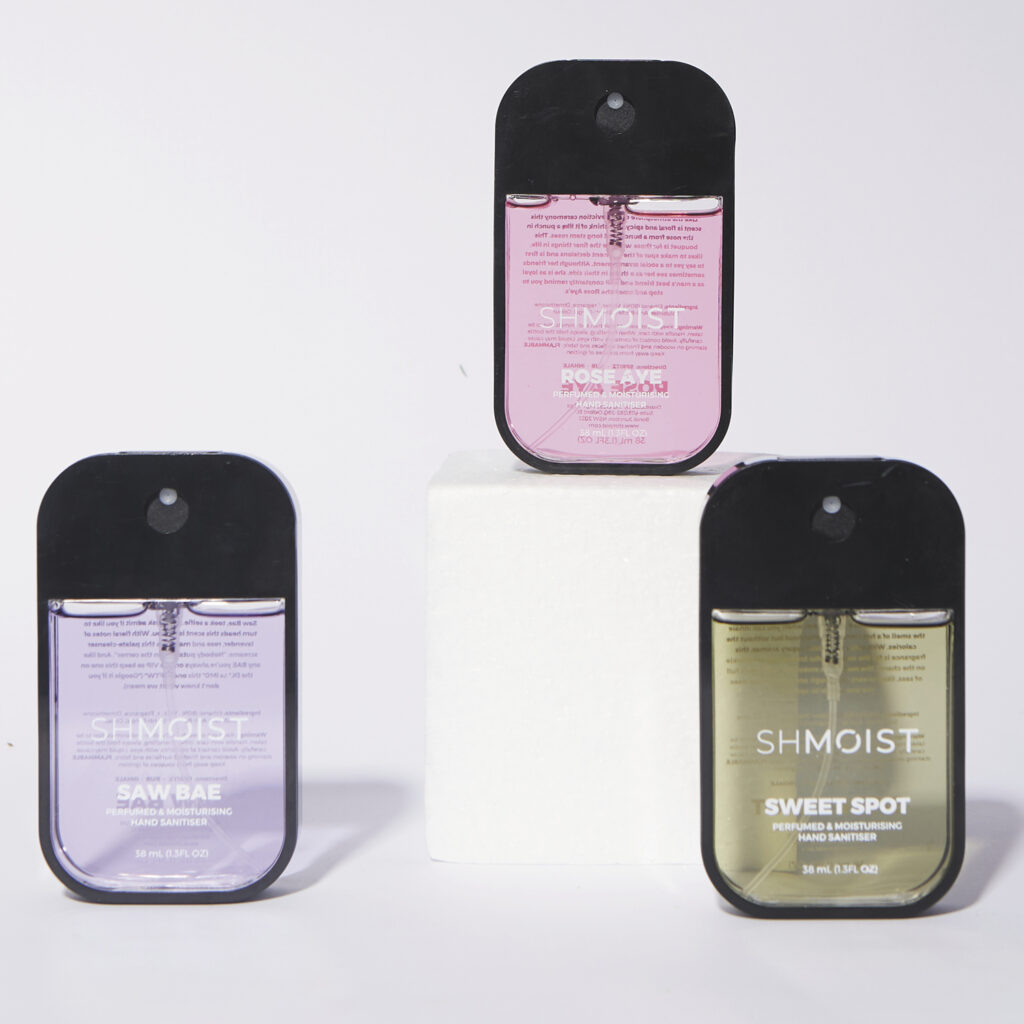 Shmoist is here to stay!
This brand is on a mission to make your hands happy, to remove nasty germs, and raise your cool status. With hydrating ingredients and fragrances that will turn heads, we know your hands will be soft and smooth so you can get on with your life, one spritz at a time.
Shmoist is available at www.shmoist.com and via social channels Instagram and Facebook. Each bottle is 38ml and provides 500+ sprays.
RRP is $24.95 including delivery.
Bundle packs available.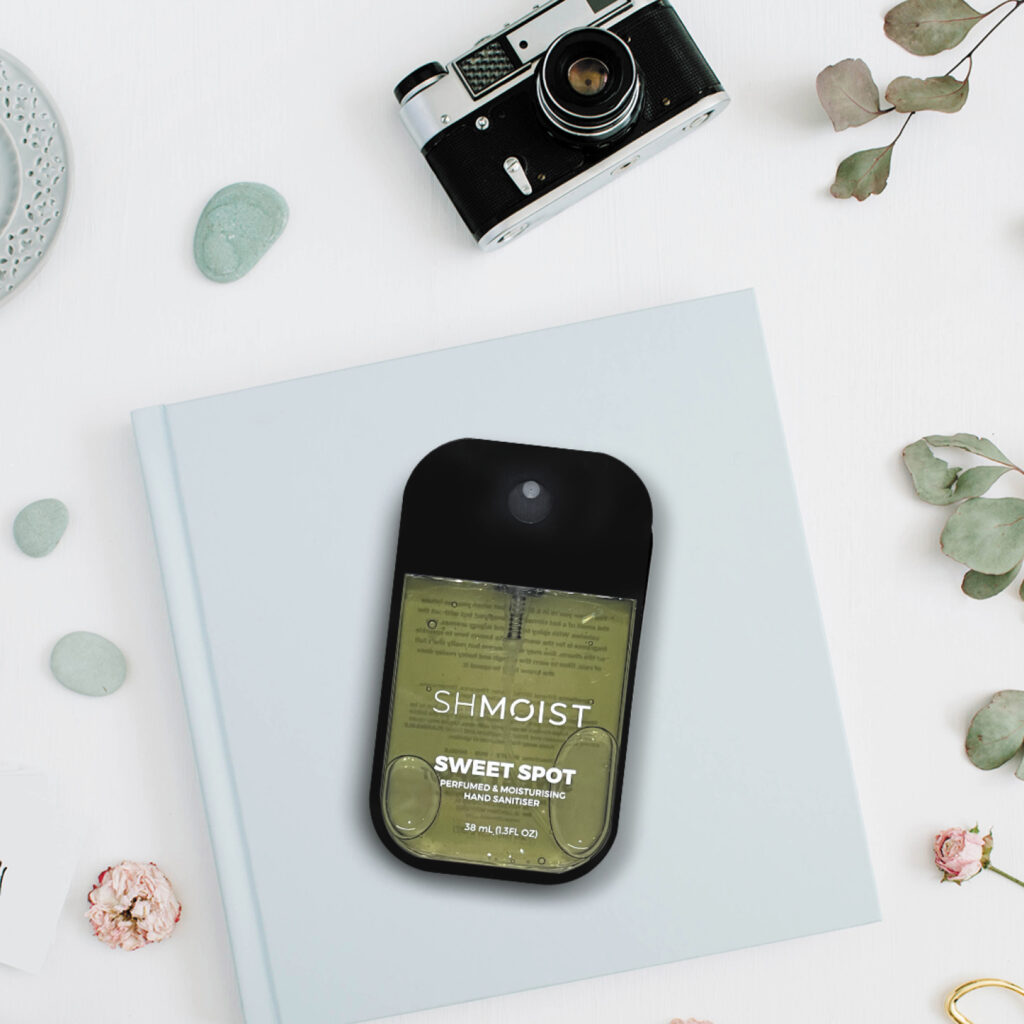 Edited by Arrnott Olssen